Channels of communication change constantly. Ways of creating content are also changing fast, and will continue to do so for many years to come.
OP Insights is Omnia's research programme into how content is consumed, and how different generations read and absorb information. Informed by external research and interviews with expert communicators and academics, OP Insights helps us to guide our clients through the shifting sands of owned, earned, and paid media.
The 2023 OP Insights report is published below. Input your email to download a copy of the report.
OPPORTUNITY IN COMPLEXITY IN A POST AI WORLD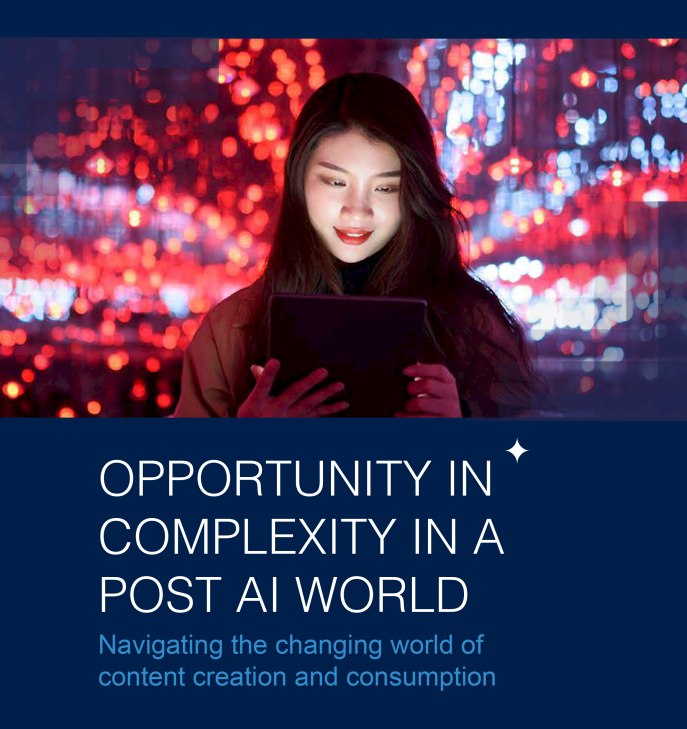 Navigating the changing world of content creation and consumption
The pace and scale of change in the world of content creation and consumption have created huge challenges for comms and marketing professionals. It's becoming an increasingly complex task to define a marcomms strategy that ensures the messages from busy leadership teams can cut through the noise, and also enables people at every level to express their points of view without getting into hot water.
But a challenging operating environment is useful. It helps sort the excellent from the mediocre. And most importantly, it provides opportunity for good people with clear opinions to connect with their audience and drive engagement and understanding.